TEACHING:
Currently:
Introduction to Computer Science
Computer science for industrial engineers
Computer Vision
In the past: Computer Science Fundamentals, Operating Systems, Systems Programming, Computer Networks, Concurrent Systems, Design of Microprocessor-Based Systems, Instrumentation, Special Architectures, Mobile Robots, Computer Vision, Artificial Intelligence.
RESEARCH:
Interests: Computer vision, machine learning.
I am a research fellow of SIANI.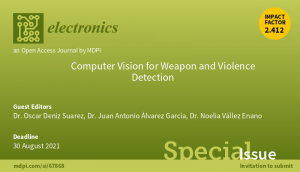 OTHER:
I love flight simulators and fountain pens! Here's my small collection.
Here is a showcase of some finished projects/applications: